About us
"We have been working towards this project for many years. It was a big ambition and a desire to break patterns. Because every person in Moldova has the right to a beautiful life, without being limited by a few square meters in which he has to huddle with his family. The German Village is not just about housing, the German Village is about a lifestyle."

Ceslav Ciuhrii
The founder of the German Village
We have started the timer for the completion of the works and you can watch, personally, how the project develops. Over 35% of the homes have already been reserved. Do you know what that means? That people who think about the future choose different patterns and standards of life: they do not count floors, but the level of happiness they will feel in their new home.
Choose your home now and pay in 2 or 5 years until the project is completed. As direct developers of the project, we provide you with all design details and quality guarantees. Book your house now and get a free, secured parking space.
Our mission is to promote the quality of life and the philosophy of happiness in Moldova.
We have gathered the best team of developers and project makers, from the site manager to the sales manager. We make sure that you end up living in the house of your dreams, with people who share the same values ​​as you.
Our vision is to lay the foundations of a new community.
Our vision is to lay the foundations of a new community connected to everything that is really important in life: family, nature, healthy lifestyle, care for the environment. German Village is a city within a city, with neighbors who, like you, are not looking for where it's cheaper, but where it's better, quiet, clean and yours.
WHY YOU DESERVE TO BE HERE:
WHY US?
THE GERMAN VILLAGE IS THE PREMIERE PROJECT THAT SELLS COMFORT, NOT SQUARE METERS.
Because we are the first and only project created according to the model of a European town in Moldova. Now you no longer have to dream of living abroad. It is possible to have all the conditions, quality of life and attitude from outside - at your home.

You deserve to be here, where people have enough parking spaces, where houses are not placed like Lego pieces a few centimeters apart, where there are many trees, where garbage is sorted, where everyone fits: pedestrians, cyclists and drivers.

THE GERMAN VILLAGE IS THE PREMIERE PROJECT THAT SELLS COMFORT, NOT SQUARE METERS.
CONTACT US
TOTAL AREA OF OVER 800,000 M2
Enough for the whole family, and guests, and neighbors. In German Village we are not strangers - we are friends.
NO PIPE OR CABLE AT THE SURFACE

Air, water - thanks to them we live, but we don't feel them. They have no color, no smell. So is life in comfort. When you are safe - you enjoy it.

SECURED PARKING PLACE, FOR FREE
As soon as you pay the first installment, you have a guaranteed parking space, without worrying that you won't have a place to keep your car. We also have a Gas station in the village.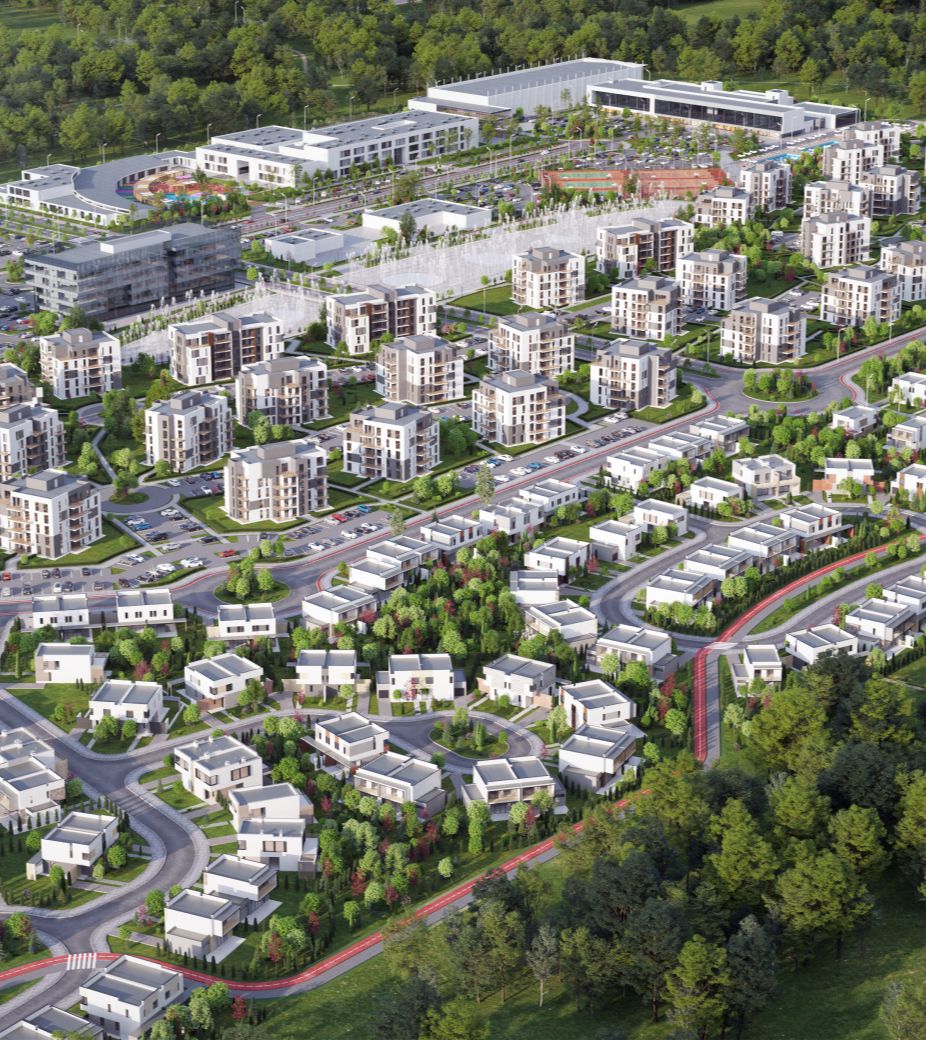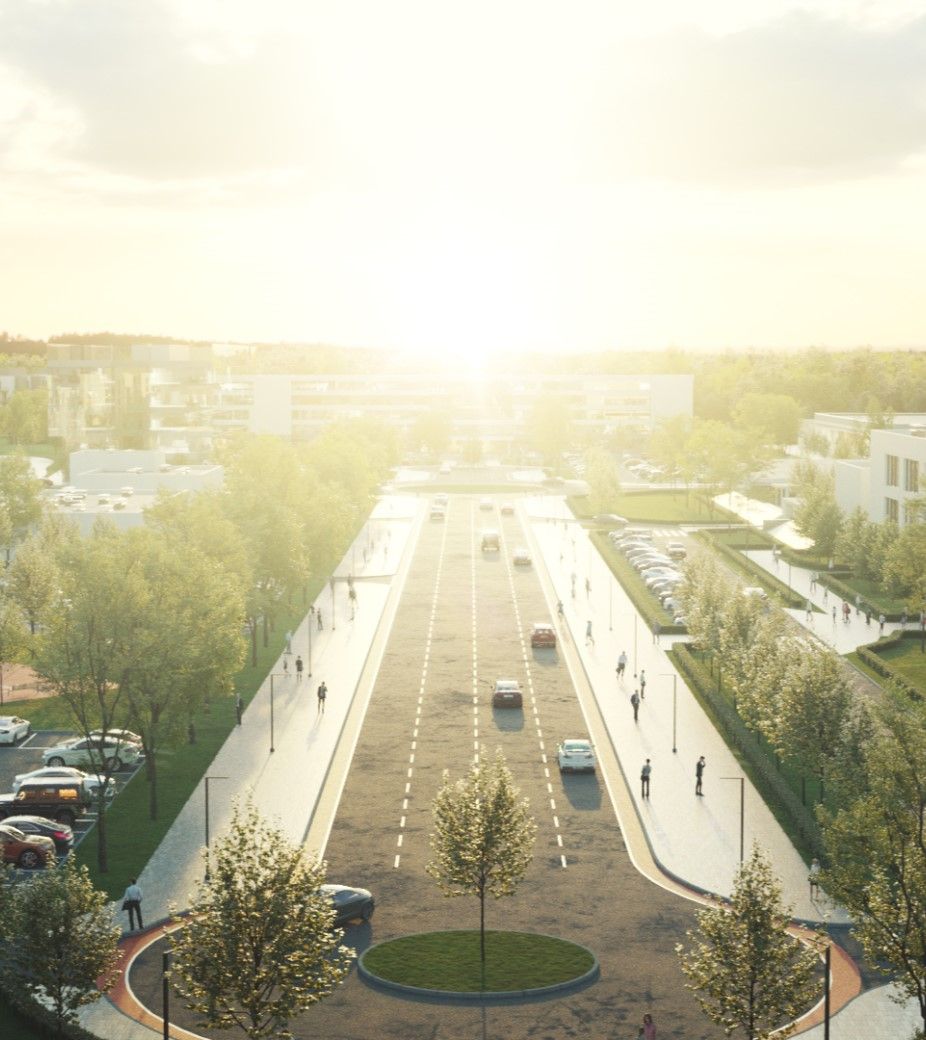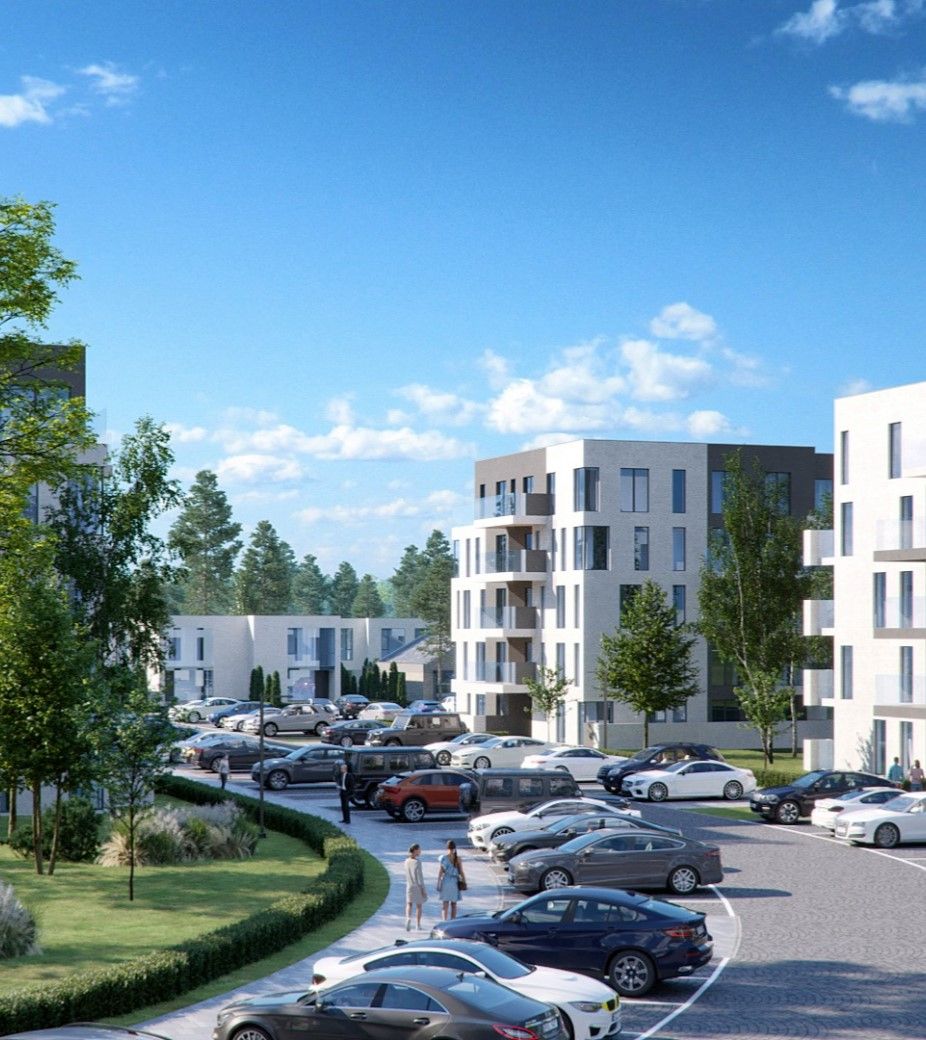 Sustenability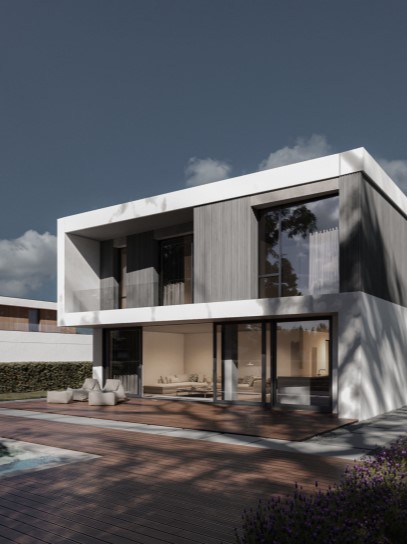 SAVING AND SMART USE OF WATER
The implementation of water consumption regulation systems and its recycling methods, along with ways to treat, collect and use rainwater, represent precise systems that will bring long-term benefits to the residents of German Village. Smart irrigation will allow creating a balance between preserving and using this resource.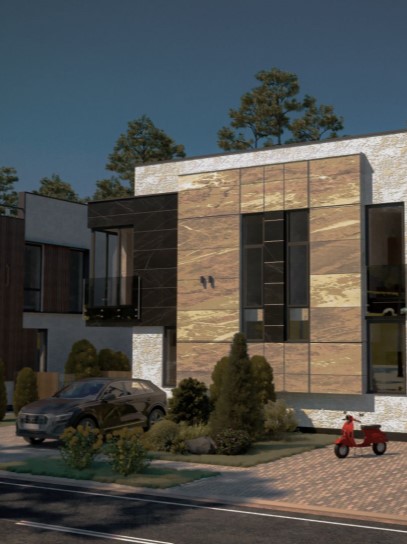 GREEN SPACES AND VENTILATION SYSTEMS
You definitely feel better when you are in a green area, where you breathe fresh air. That's why arranging green spaces with perennial plants that resist drought over time and don't consume a lot of water is one of the solutions we propose for sustainable living. Also, since we spend a large part of our time inside the house, ventilation and air purification systems are indispensable for modern and healthy living.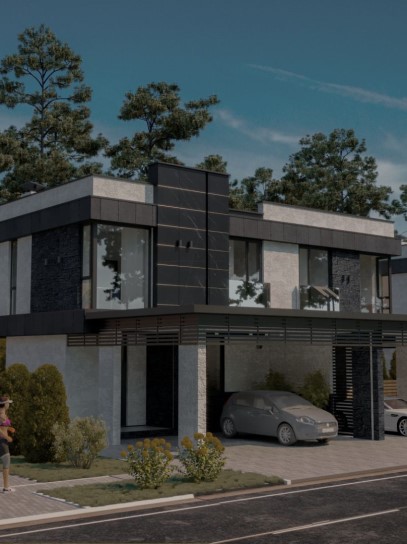 SMART ENERGY CONSUMPTION
Alternative energy sources have become more and more popular today, namely roofs equipped with voltaic (solar) panels present a multitude of benefits that involve saving electricity consumption and, with that, reducing costs. In addition, both their installation and maintenance are not difficult, they do not produce noise, increase the value of a house and can be used for a duration of 20-30 years.
Request an offer
Would you like to learn more about the german village? We invite you to visit and discover us. You will definitely want to remain here.

We are here to answer you. Leave us a message and we will call you back.