TOTAL AREA GROUND FLOOR:
87.02 m²
TOTAL FLOOR AREA:
76.24 m²
TOTAL COMMERCIAL AREA:
128.46 m²
OPEN THE BOOKLET
The E-type duplex is exactly what you need if you are thinking of changing the house from the block to a ground one located in a quiet part of the city. In addition to privacy, the E duplex also comes with a green area right at the door of your house. If you have a large family and spend a lot of time at home, this is the perfect choice. 
GET THE OFFER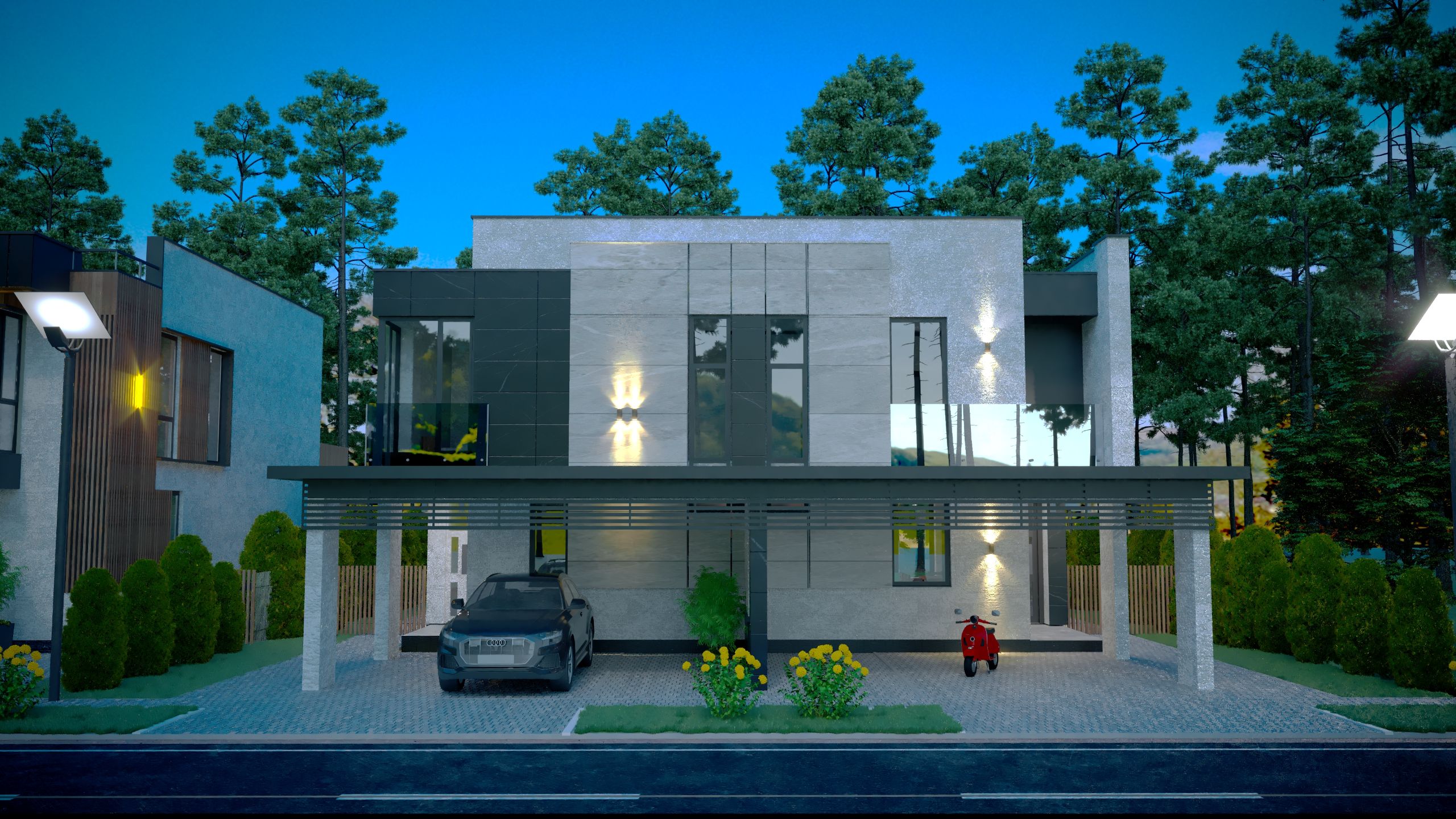 Walls made of ceramic blocks.
Soundproofing and thermal insulation with mineral wool.
Partially ventilated facades.
REHAU windows, 5 chambers, 3 panes.
Flat roof system, with the possibility of installing photovoltaic panels.
Heated floor in the sanitary blocks.
Enclosed inner courtyard.
GROUND FLOOR COMPARTMENTATION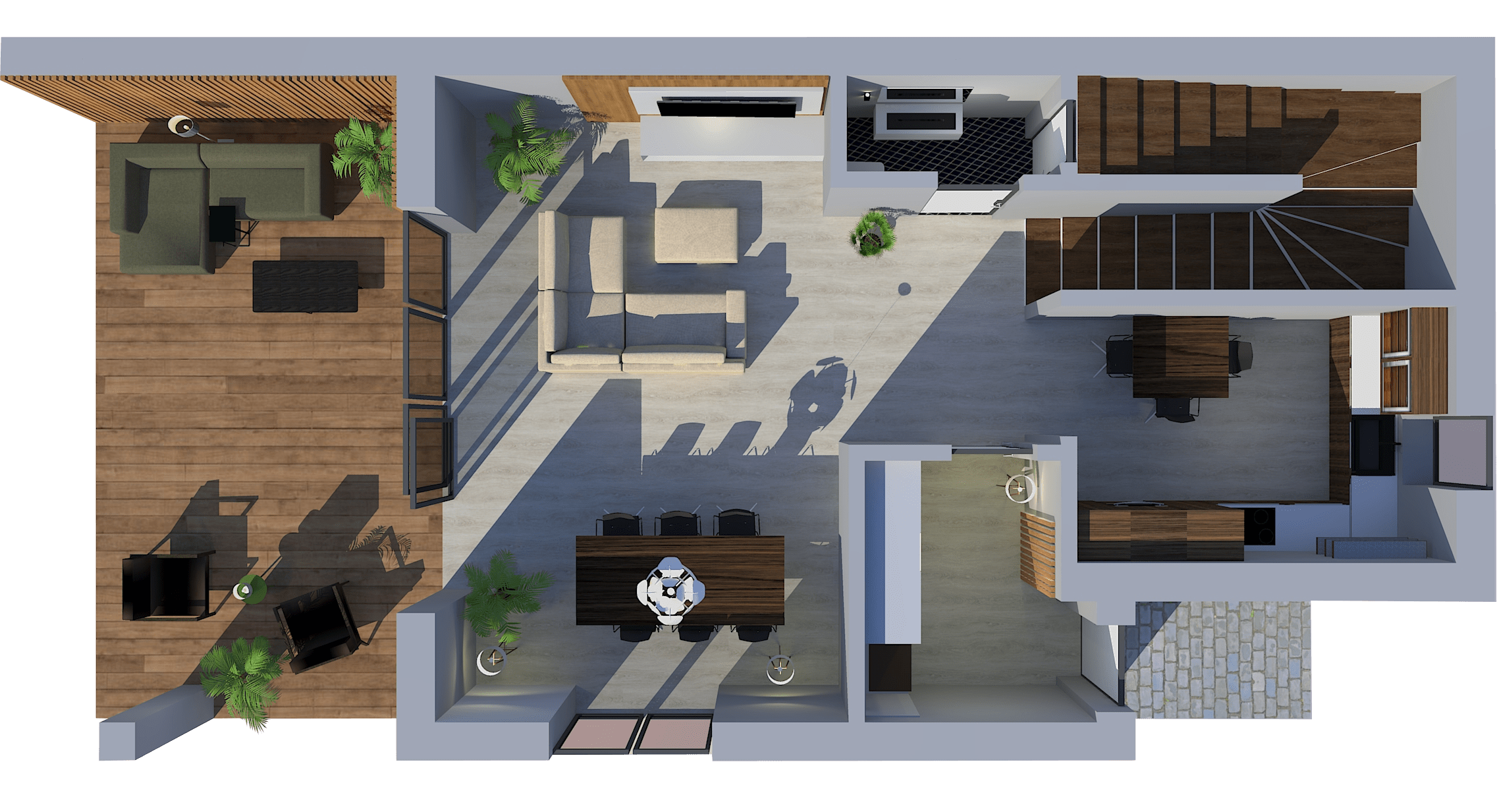 FLOOR COMPARTMENTATION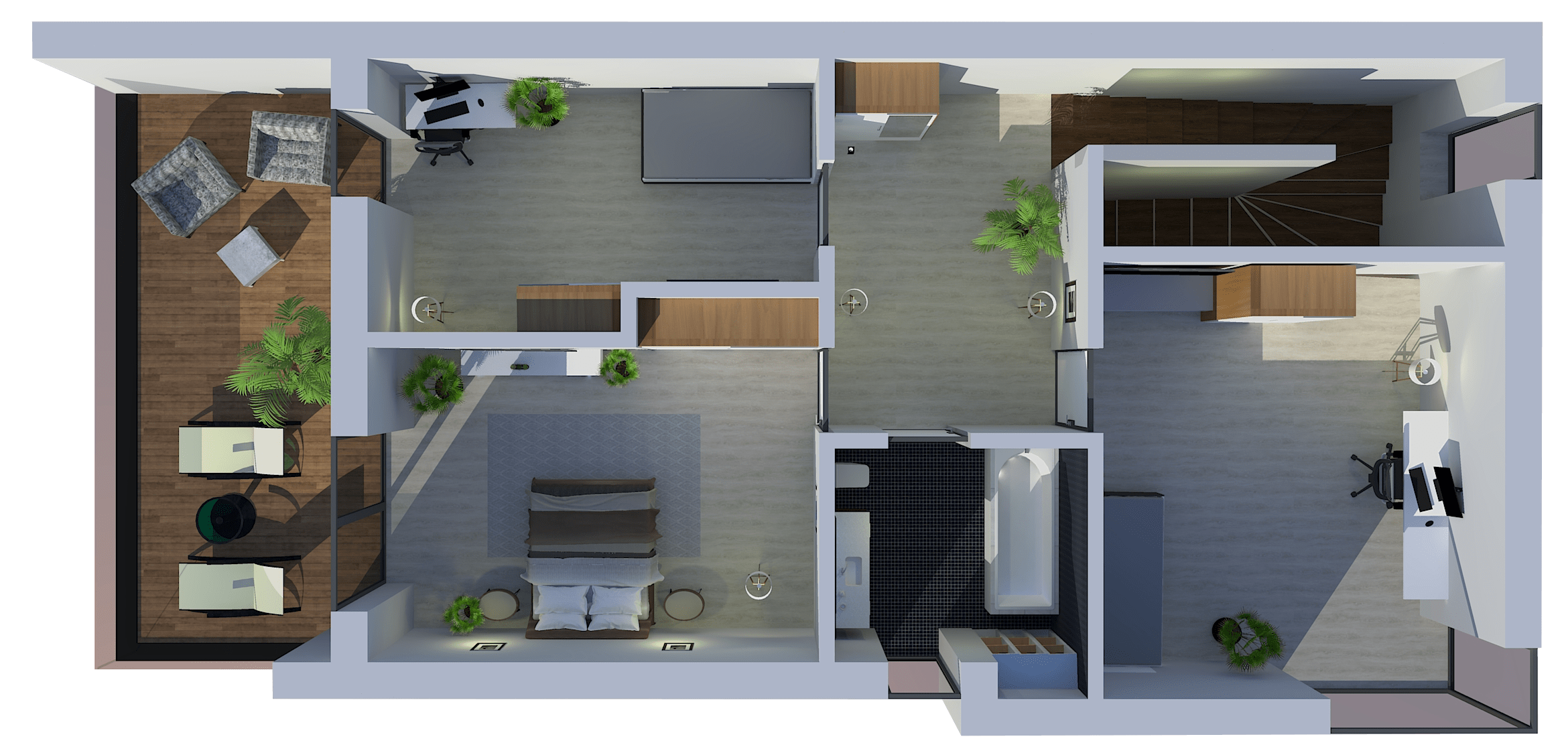 INTERIOR DESIGN
DESIGN YOUR INTERIOR ACCORDING TO YOUR OWN PREFERENCES

The contemporary style of the home gives it elegance and refinement, but at the same time the house is a comfortable one that perfectly combines the strategic use of space and the need for privacy.
Geamurile panoramice ale duplexului permit pătrunderea luminii naturale în încăpere și creează un spațiu cald și armonios.